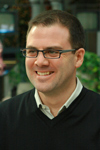 The Rev. Ray David Glenn
Rector
Ray David is the parish rector of St. George's Anglican Church. Passionate about seeing people come to faith in Christ and grow to be more like Jesus and less like the world around them, RD focuses his work at St. George's on the Great Commission, leadership development, and church planting.
Beyond St. George's he serves on the board of directors for the Anglican Network in Canada. Traveling regularly to resource and develop new missional congregations, he is chairman of Anglican church planting in Canada and a leader in the Anglican 1000 movement.
His son is the great love of his life. Traditional karate, hockey, racing his motorcycles and reading a good book are close runners-up.
Bryan Hunt
Worship and Media Pastor
Bryan is the Worship and Media Pastor. He has a passion for leading people in praise of Jesus and seeing people move into closer communion with God the Father. Being a trained graphic designer, he also desires to use the realm of multimedia to help connect people with people, and people with God. In 2006, Bryan released his debut music album, "Come Awake". He continues to write music to glorify the Creator God and to awaken the church. He also loves the Toronto Maple Leafs, and avidly believes they will win the Stanley Cup in his lifetime (clearly he is a man of faith).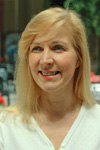 Gillian Fernie
Administrator
Gillian is the administrator to the Rector of St George's Anglican Church. Her work includes overseeing the operational, administrative and project activities of the Church and working collaboratively with the Rector, Parish Council, staff and other leaders to provide continuity to all standing committees. She is also the librarian and regularly leads the contemporary service. Gillian is also the exhausted mother of two teenage boys and wife of a fanatical golfer. She likes nothing better than to hide somewhere with a good book.
The Rev. Dr. Craig Bartholomew
Scholar in Residence
Revd. Prof. Craig Bartholomew is the H Evan Runner Professor of Philosophy and Professor of Religion and Theology at Redeemer University College. He is also the Principal of the Paideia Centre. Dr. Bartholomew grew up in South Africa, studied at UNISA, Potchefstroom University, and at the Universities of Oxford and Bristol. He is also an Anglican priest. He was on faculty at The Bible Institute of South Africa, George Whitefield College, and The University of Gloucestershire. He is currently also Senior Research fellow, Adjunct Faculty at Trinity College, Bristol and serves as Writer in Residence for Church of the Incarnation, Harrisonville, in the USA.
Dr. Bartholomew has written and edited numerous books, articles and chapters. Most recently he published Where Mortals Dwell: A Christian view of Place for Today and co-edited with David Beldman, Hearing the Old Testament: Listening for God's Address. He is currently working on a major Biblical Hermeneutics as well as a co-authored volume with Dr. Heath Thomas on The Minor Prophets: A Theological Introduction. He has initiated a new multi-volume Dogmatics and is working on the Doctrine of Creation with Dr. Bruce Ashford.
At a more popular level Dr. Bartholomew co-authored the best-selling The Drama of Scripture: Finding Our Place in the Biblical Story with Dr. Michael Goheen. Goheen and Bartholomew have also written Living at the Crossroads: An Introduction to Christian Worldview, and their forthcoming Christian Philosophy: A Systematic and Narrative Introduction. They are also working on an introduction to the Kuyperian tradition.

HONORARY ASSISTANTS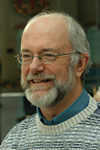 Rev. Garth Hunt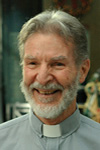 Rev. Peter Parent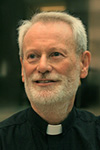 Rev. Keith Stodart
Rev. Ray Smith